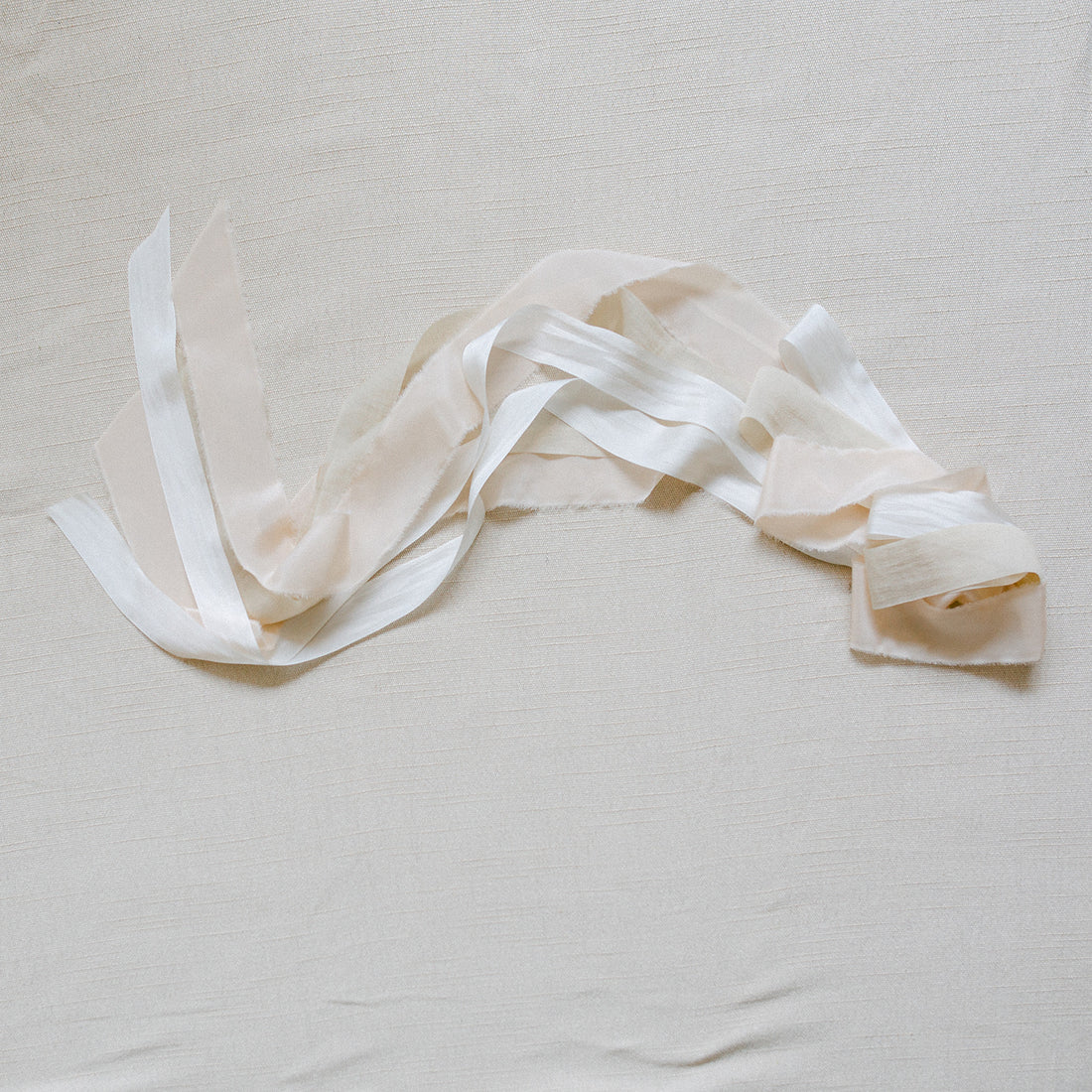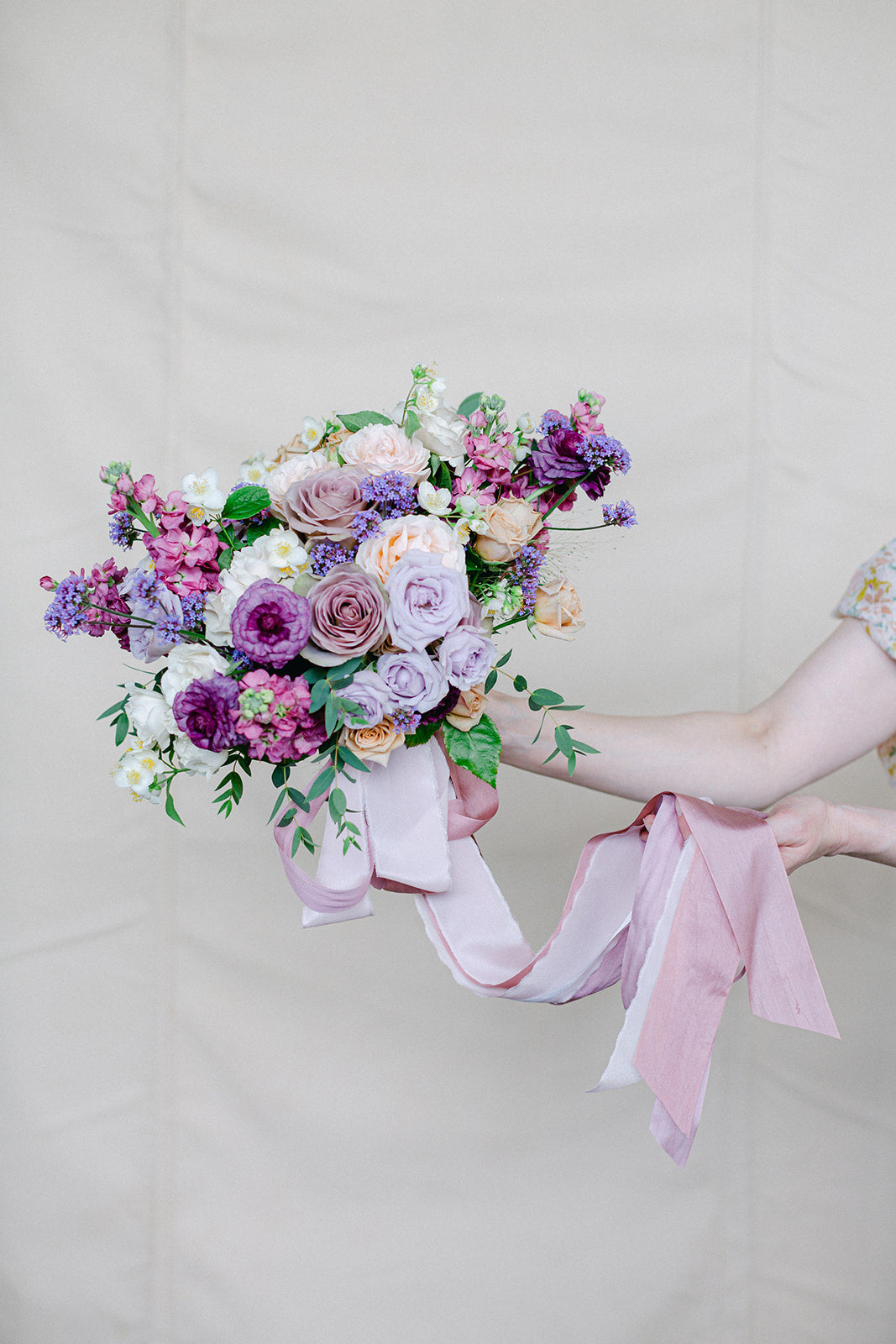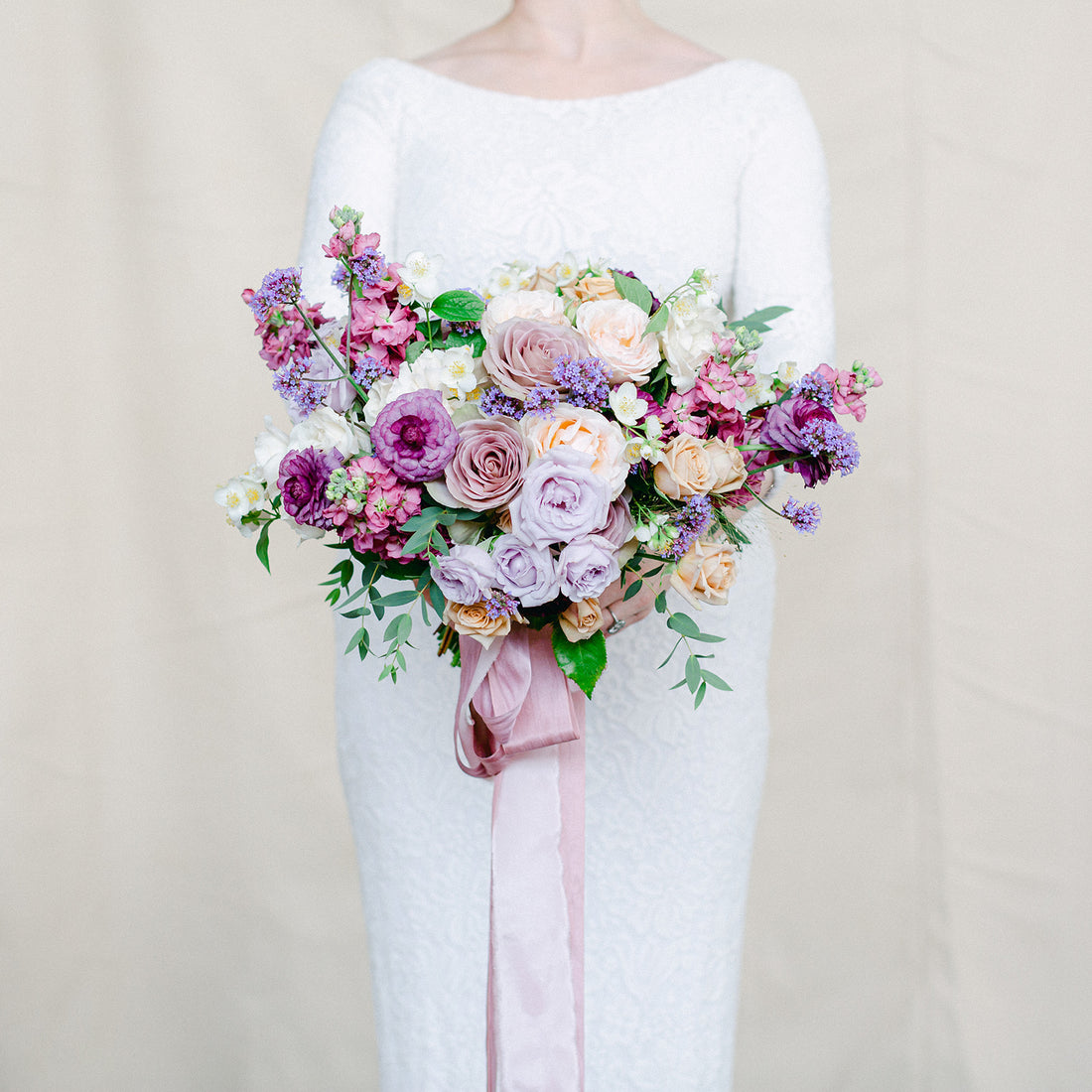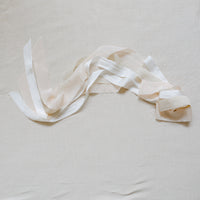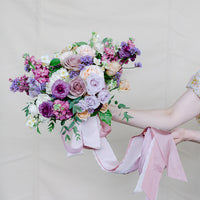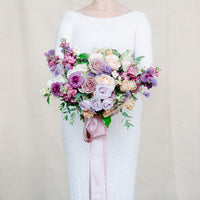 Add extra romance to your bouquet with our luxurious silk ribbon streamers. 
Created in hues that compliment your chosen bouquet, our silk ribbon streamers will flutter and flow in the wind as you walk.
Each grouping of ribbon streamers will be composed of three types of silk ribbons in varying widths.
Approximate overall length of streamers is 36"
The florals you receive will be unique, but similar to the product shown. Your arrangements will follow the same style and overall color palette while varying depending on which blooms are most beautiful and fresh from the season.  You will receive arrangements that are gorgeously one of a kind. Having this creative freedom and direction allows us to create our most exquisite and beautiful work.