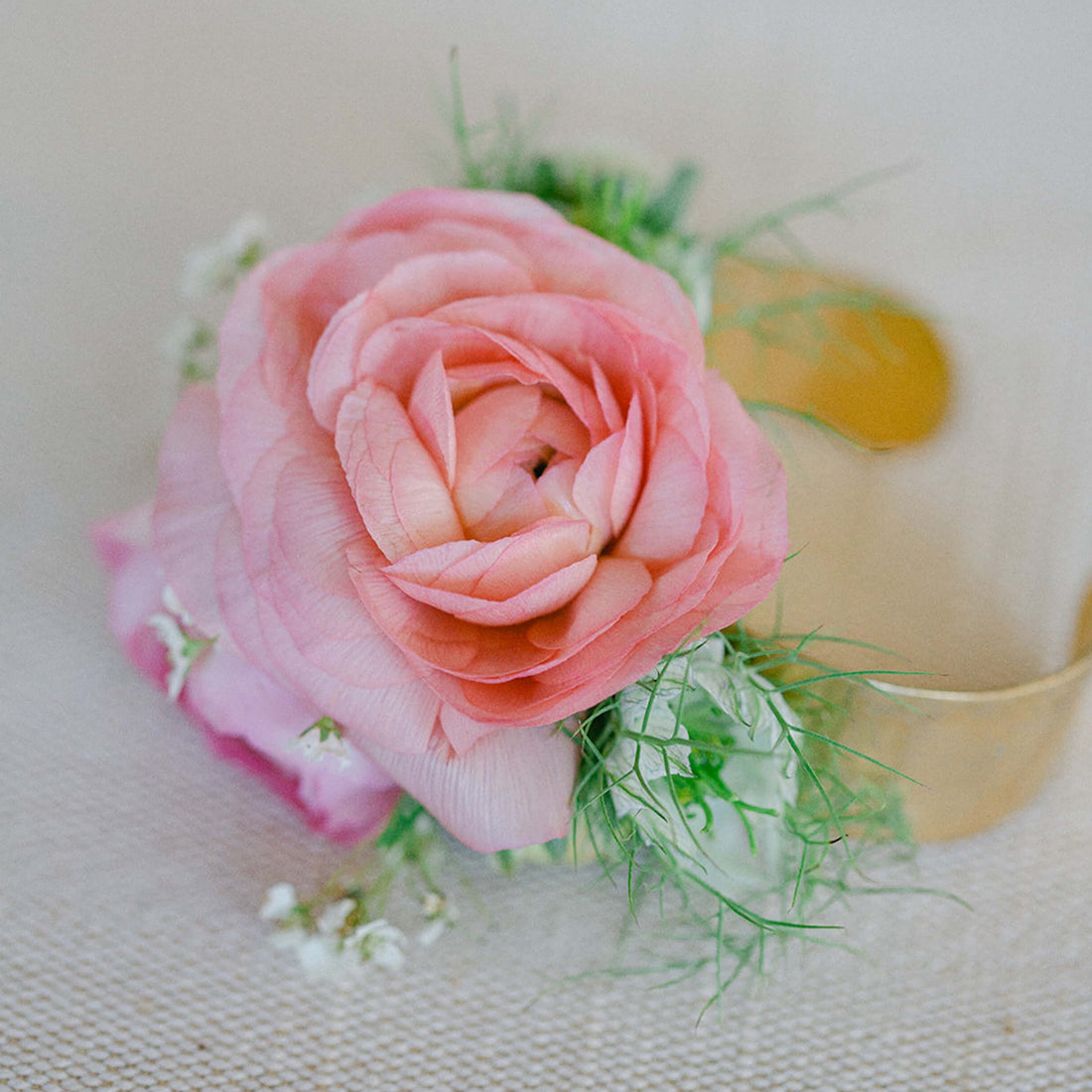 Floral Bracelet - Sorbet & Cream
Not your mother's prom corsage…
Each floral bracelet is a tasteful floral adornment that is uniquely made with the freshest and most beautiful blooms coordinating with your chosen color palette. 
Elegant and tasteful with no plastic beads or elastic, our floral bracelets are created with a gold-toned metal bracelet that easily adjusts to fit a variety of wrist sizes. 
Perfect as a gift to mothers and grandmothers, used in place of bridesmaids' bouquets, or anyone who would rather wear their flowers, than carry them.
The florals you receive will be unique, but similar to the product shown. Your arrangements will follow the same style and overall color palette while varying depending on which blooms are most beautiful and fresh from the season.  You will receive arrangements that are gorgeously one of a kind. Having this creative freedom and direction allows us to create our most exquisite and beautiful work.