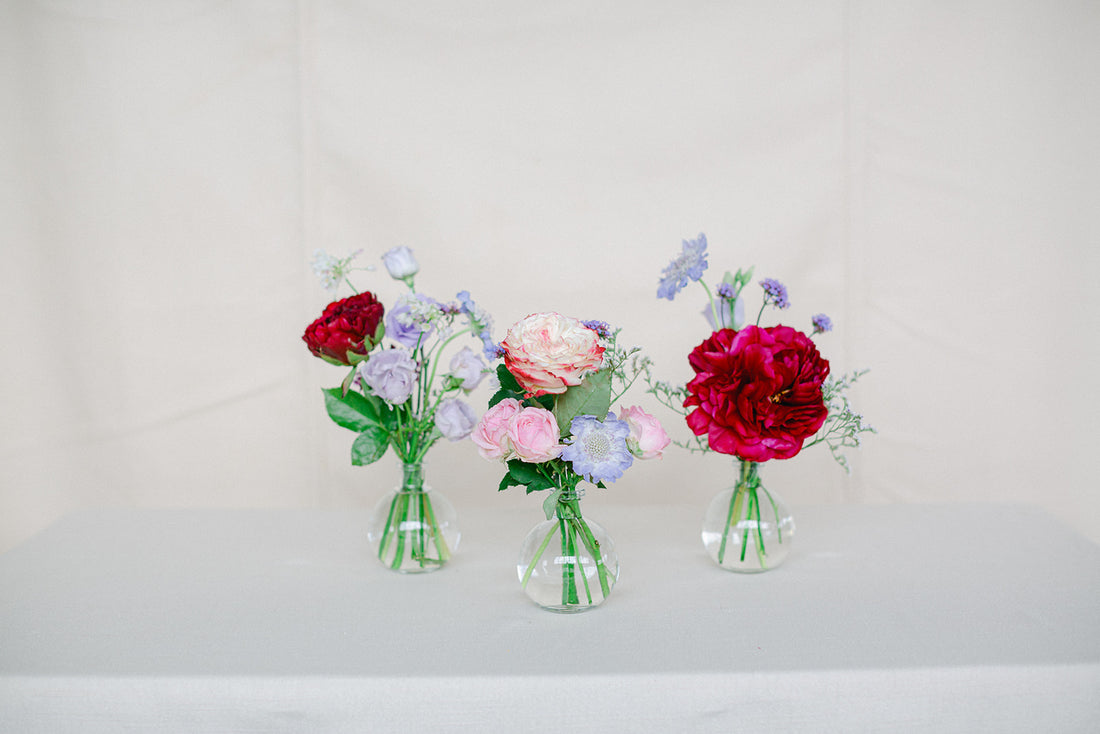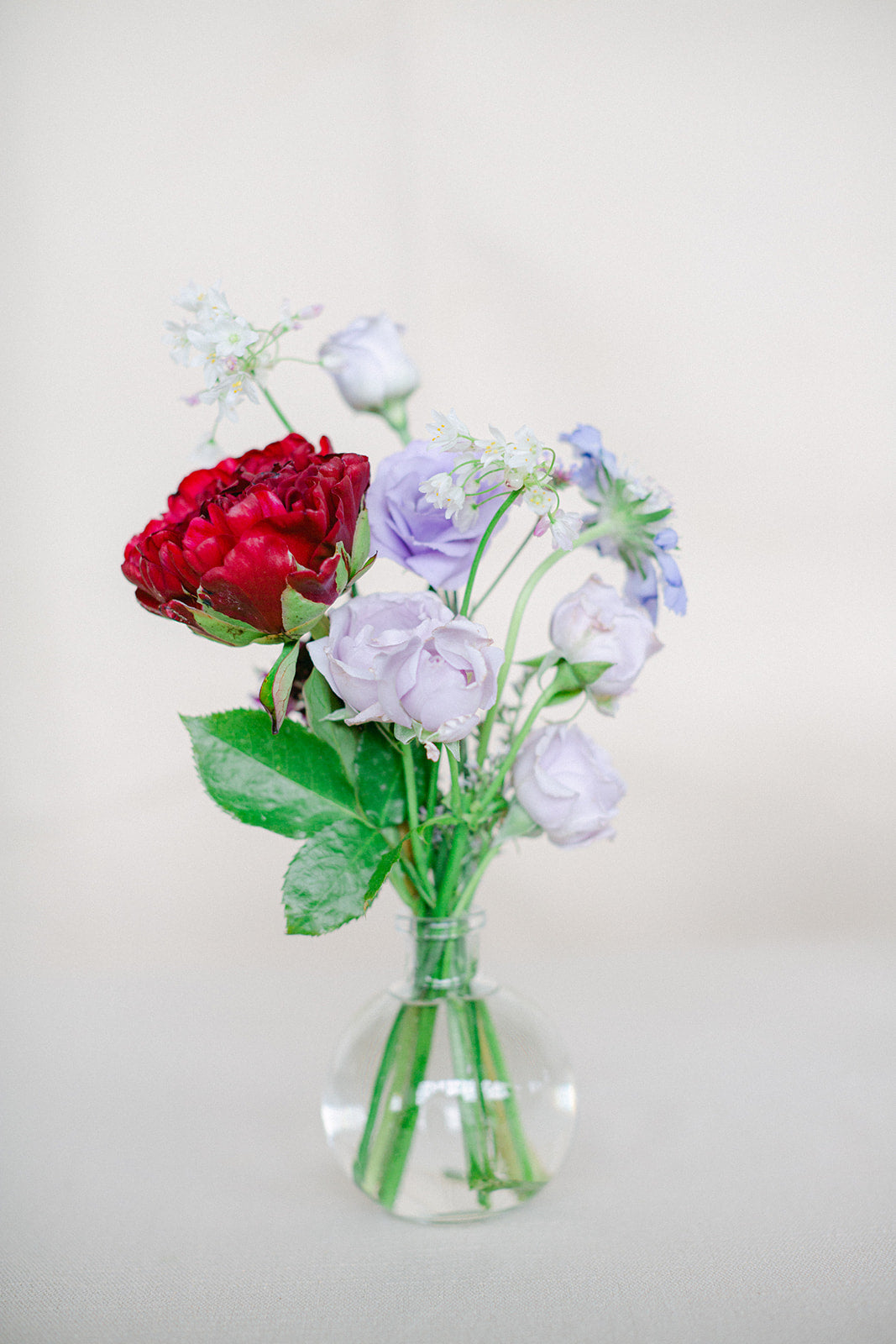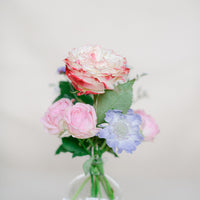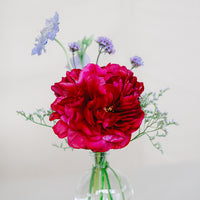 3 Petite Vases - Seasonal & Bright
Grouped together or scattered down a long table, our trio vases are elegant floral accents perfect for picture and gift tables, bar tops, cocktail tables, minimal centerpieces, bridal or baby showers, or simply to add beauty to any space you desire.
Each vase with blooms approximately 7" x 5"
The florals you receive will be unique, but similar to the product shown. Your arrangements will follow the same style and overall color palette while varying depending on which blooms are most beautiful and fresh from the season.  You will receive arrangements that are gorgeously one of a kind. Having this creative freedom and direction allows us to create our most exquisite and beautiful work.