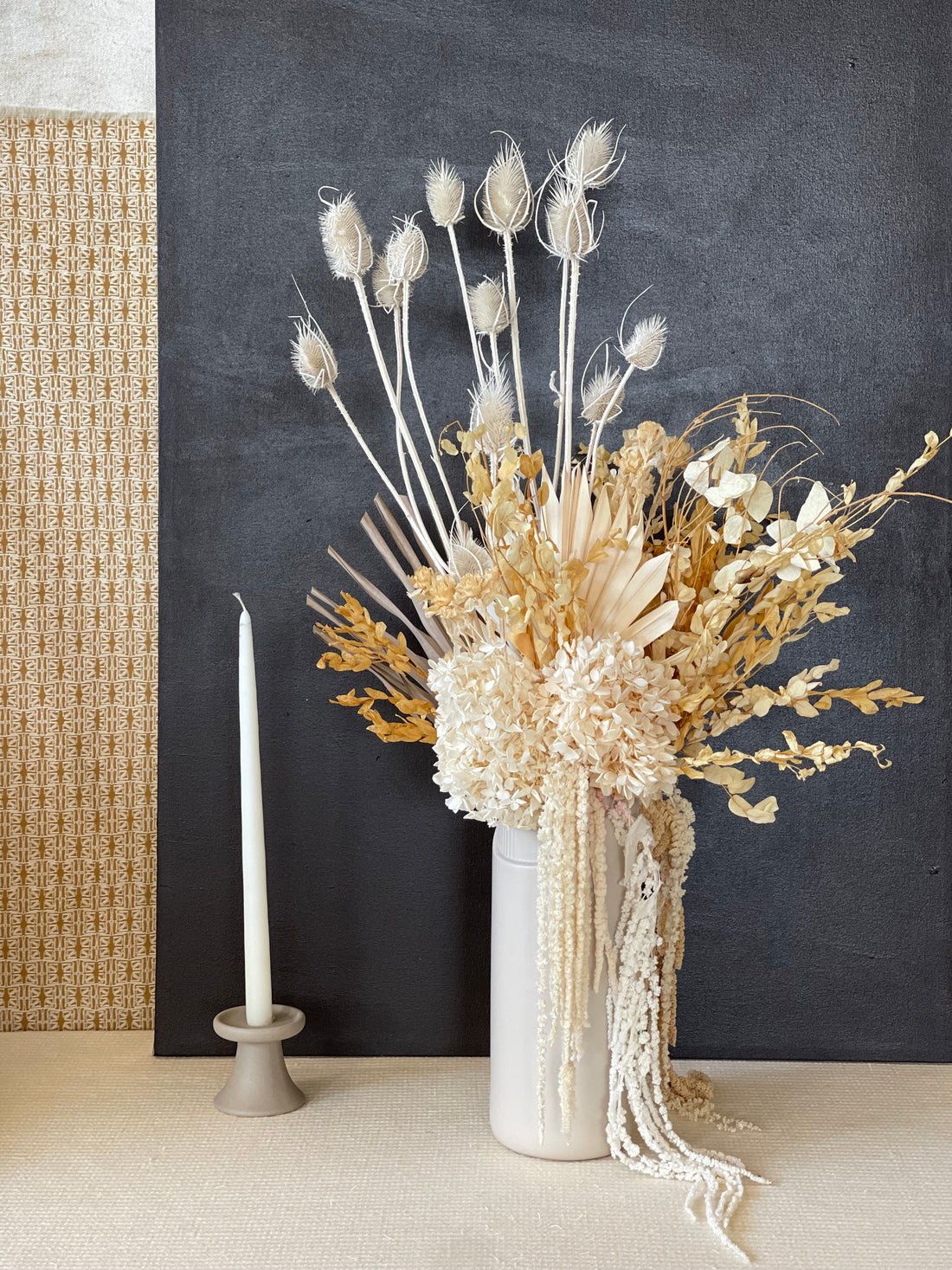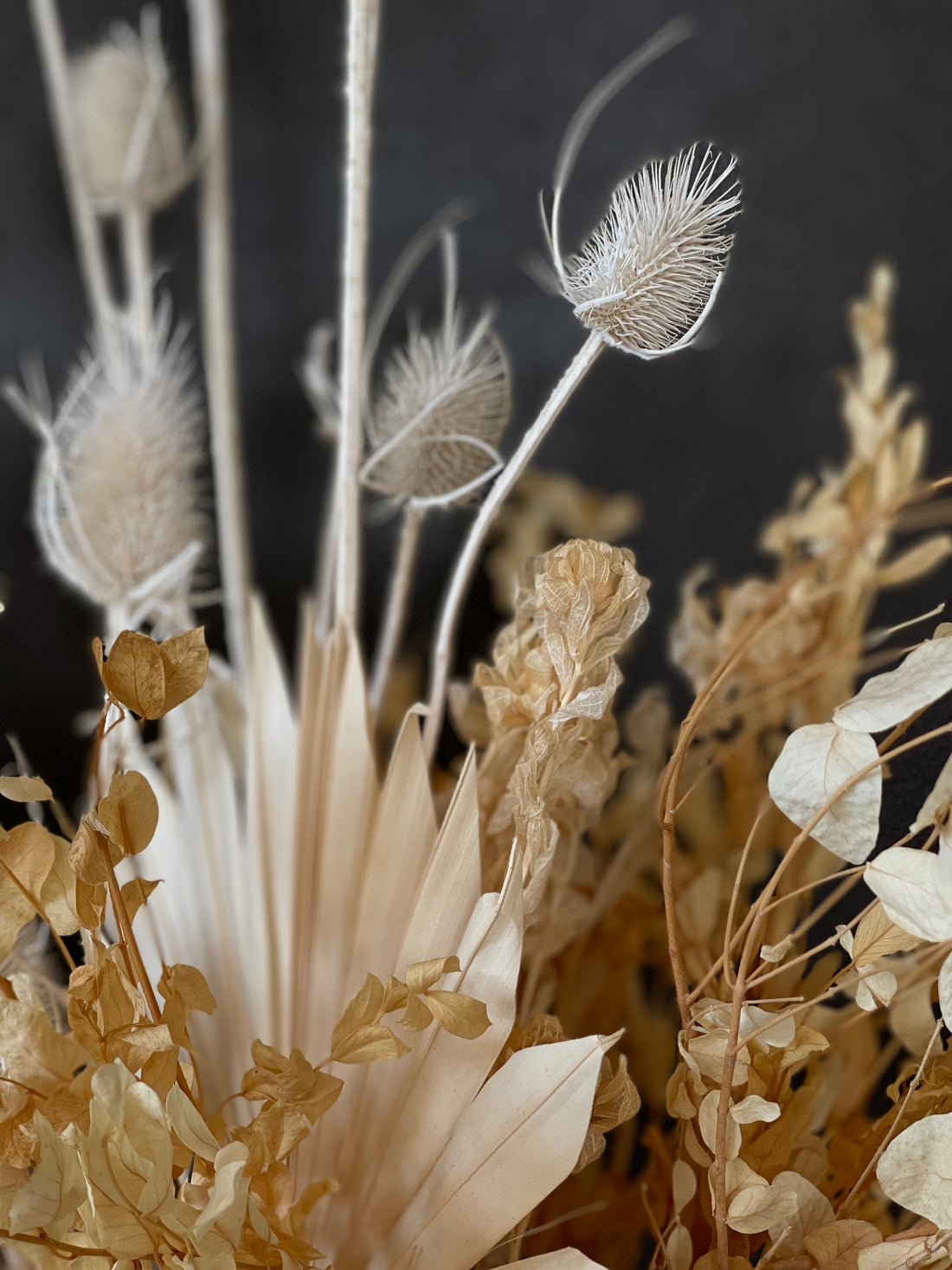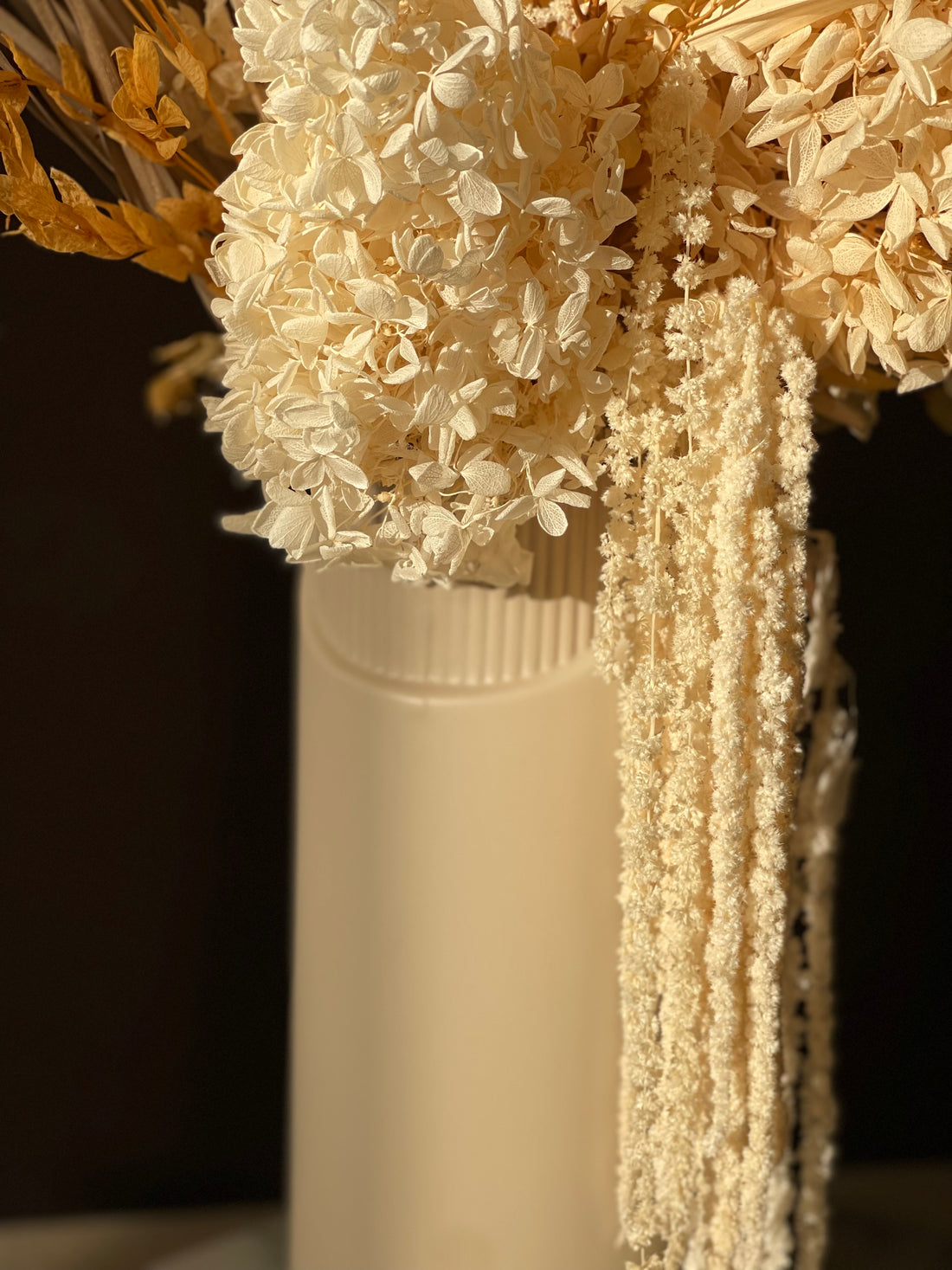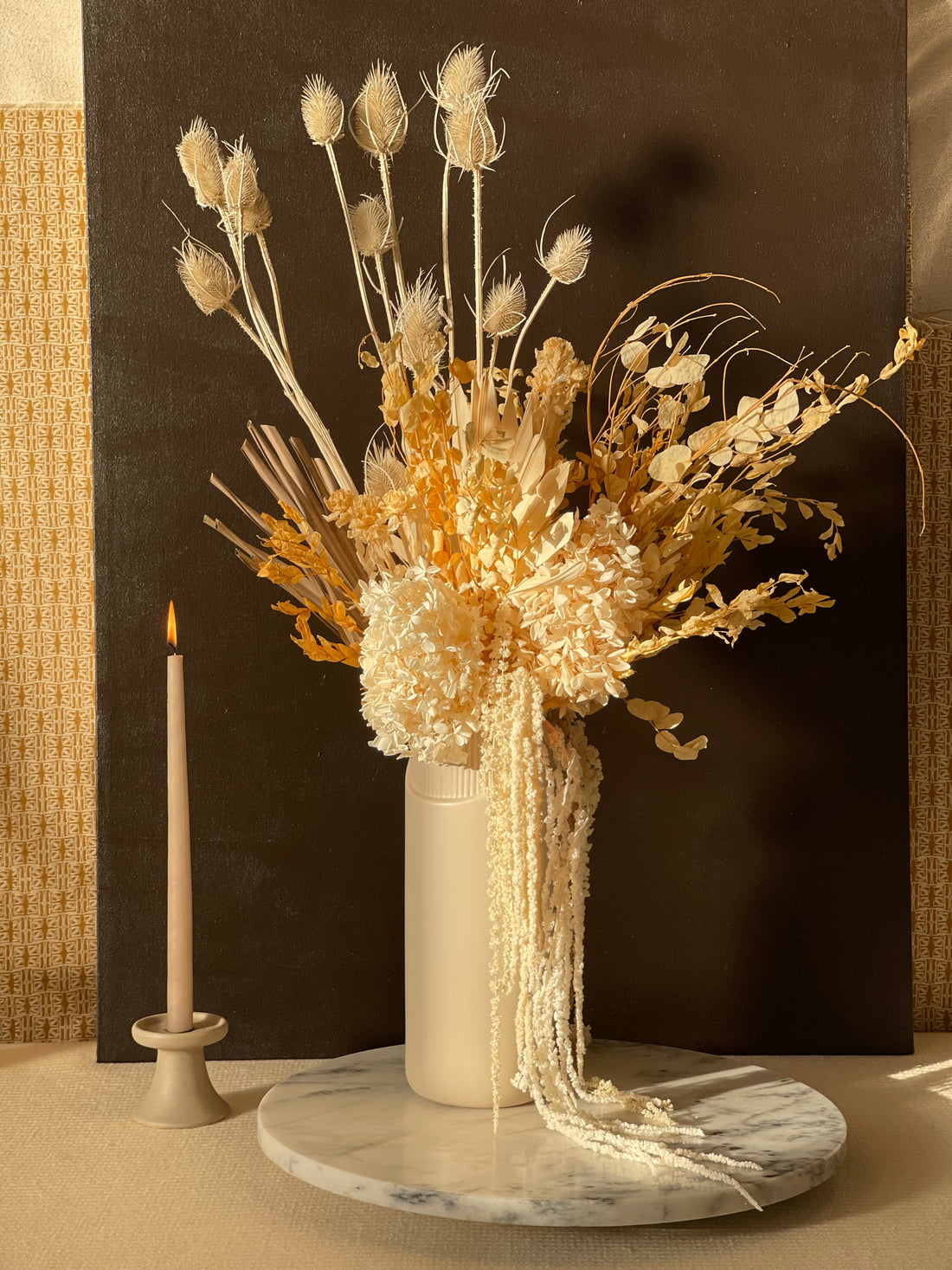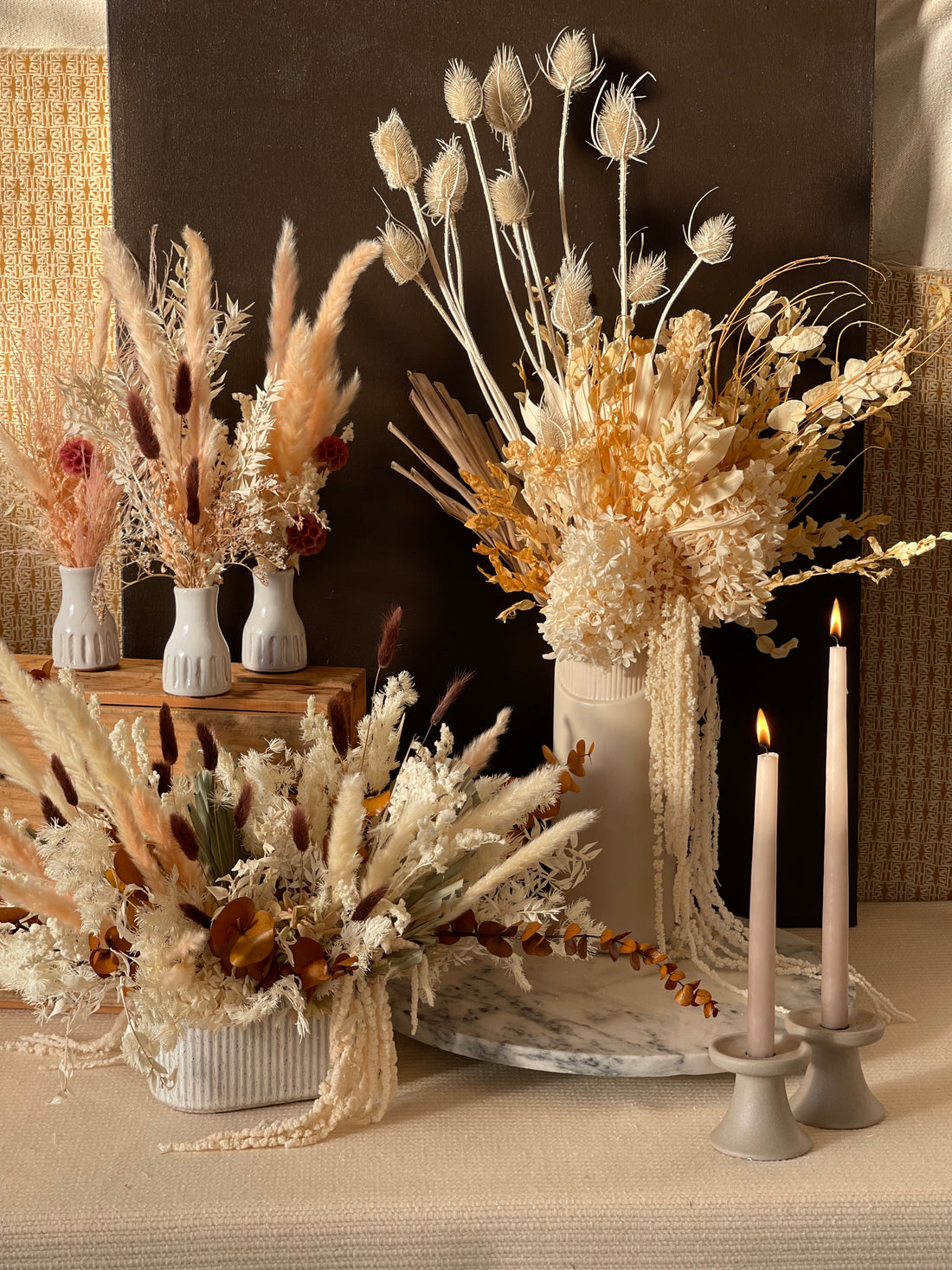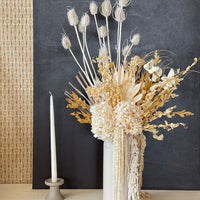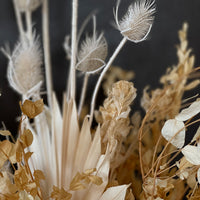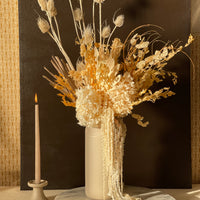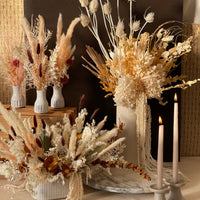 A floral focal moment perfect for an entry table, a sideboard or anywhere a statement arrangement will be appreciated!
Our signature luxe statement arrangement is composed of and artfully curated selection of dried and preserved florals in shades of bone and caramel.
Vase: Ivory ceramic with a textured detail at the top. Approximately 4.5" wide x 12" tall.  Arrangement is approximately 21" wide x 33" tall.
The florals you receive will be unique, but similar to the product shown.
Care:
Be gentle with the bouquet, dried flowers are delicate.  Do not place stems in or near water or around excessive humidity, the dried and preserved stems will deteriorate.  Some shedding may occur.  Do not place near open flame.