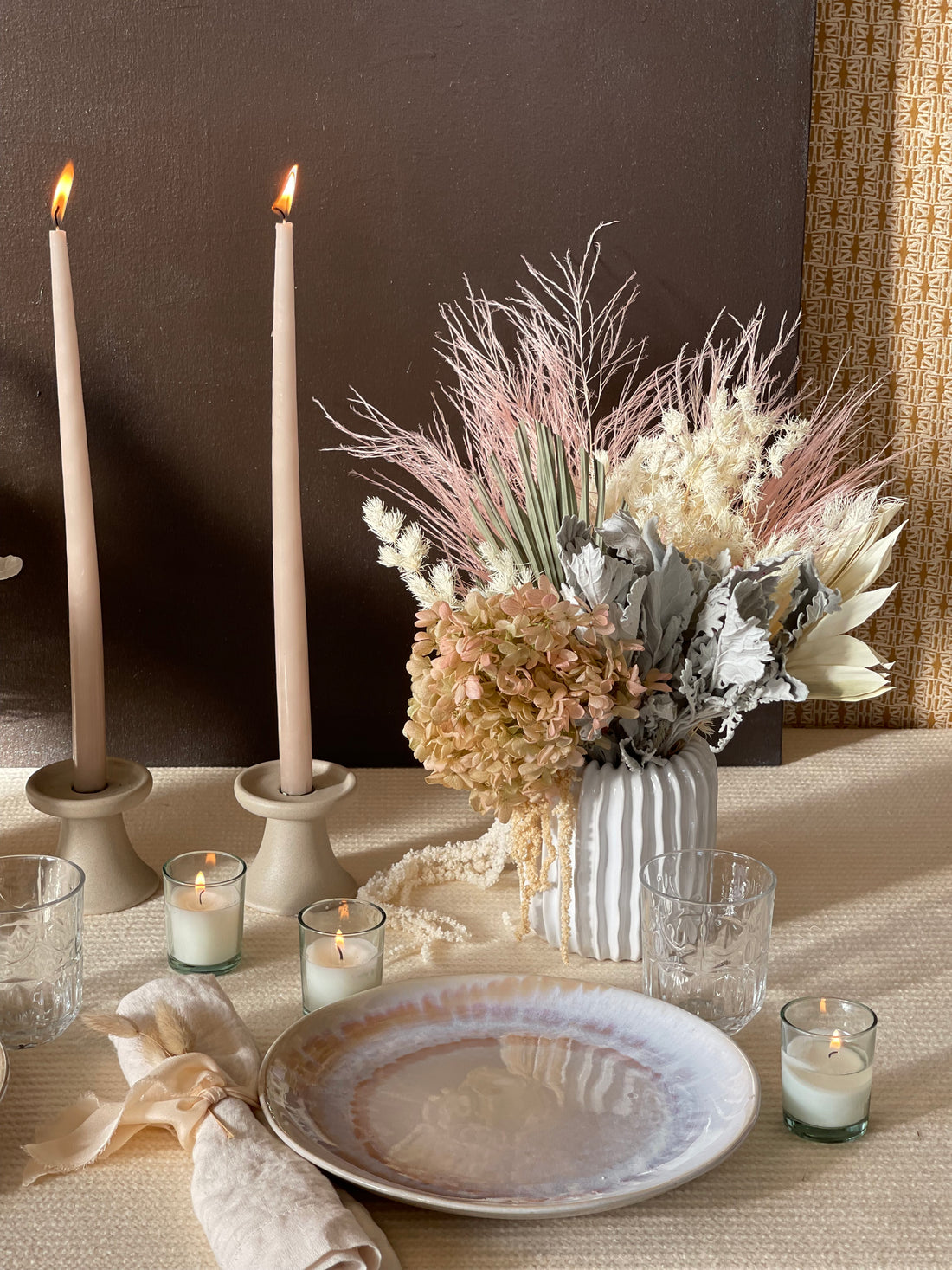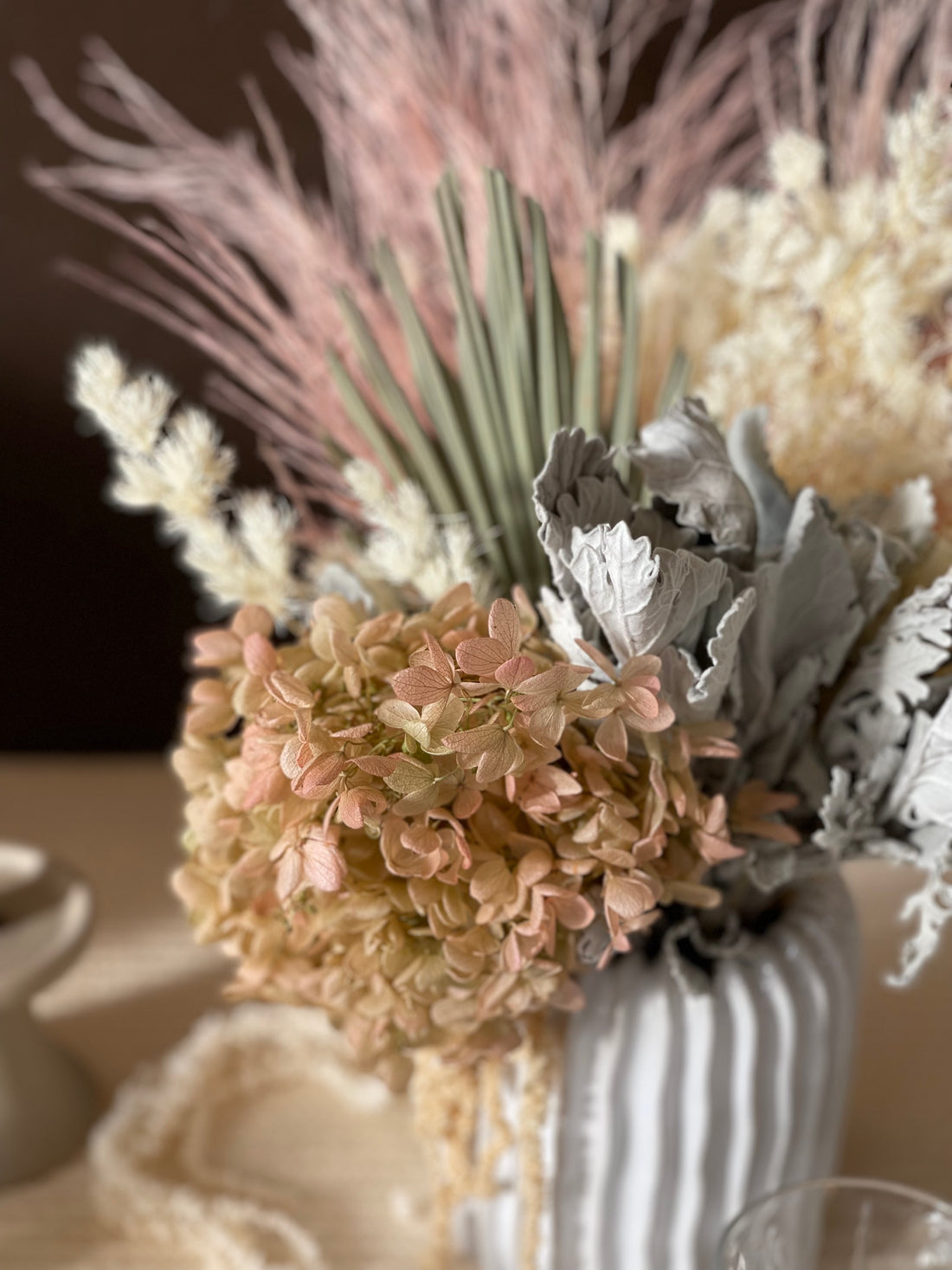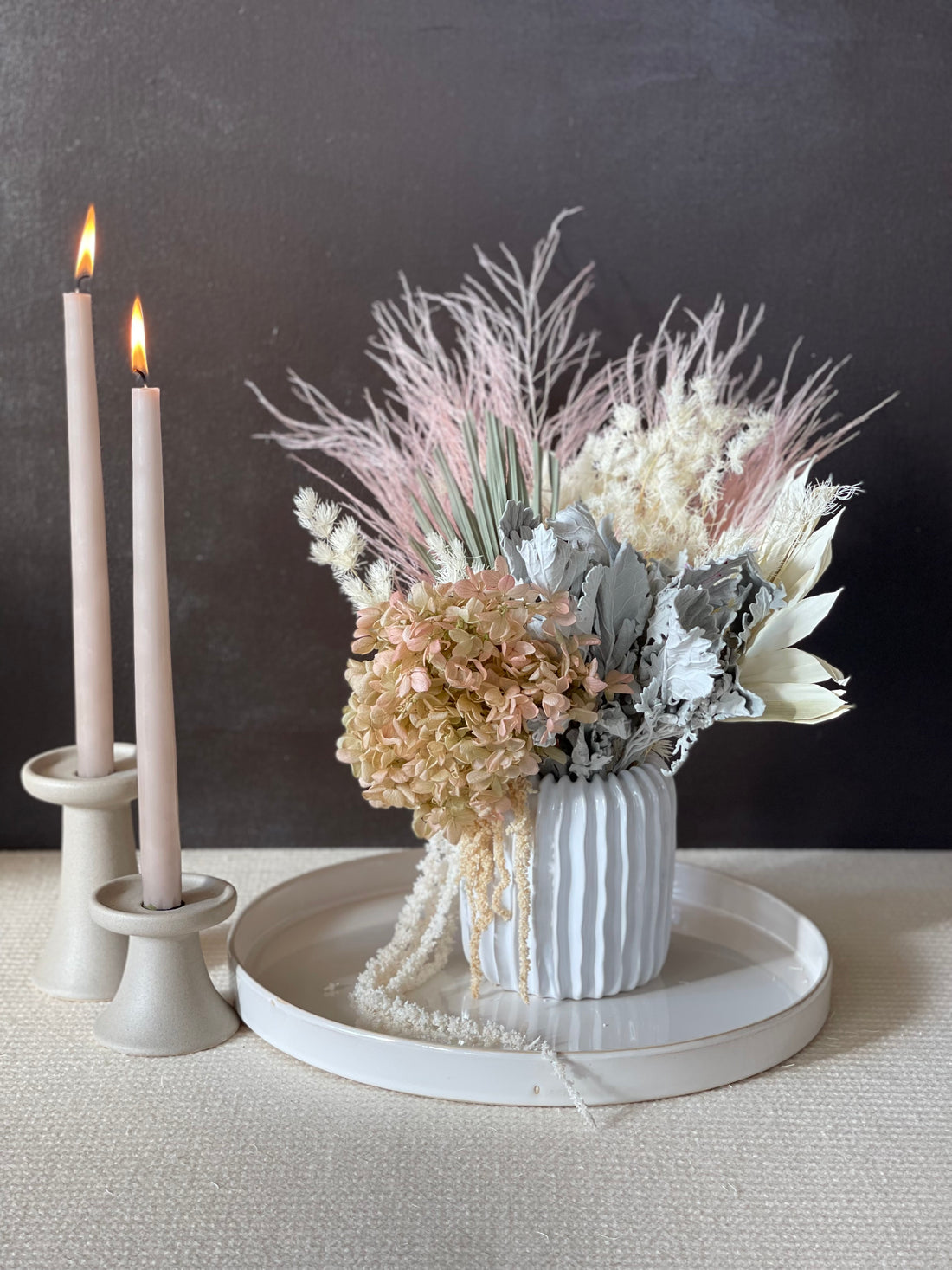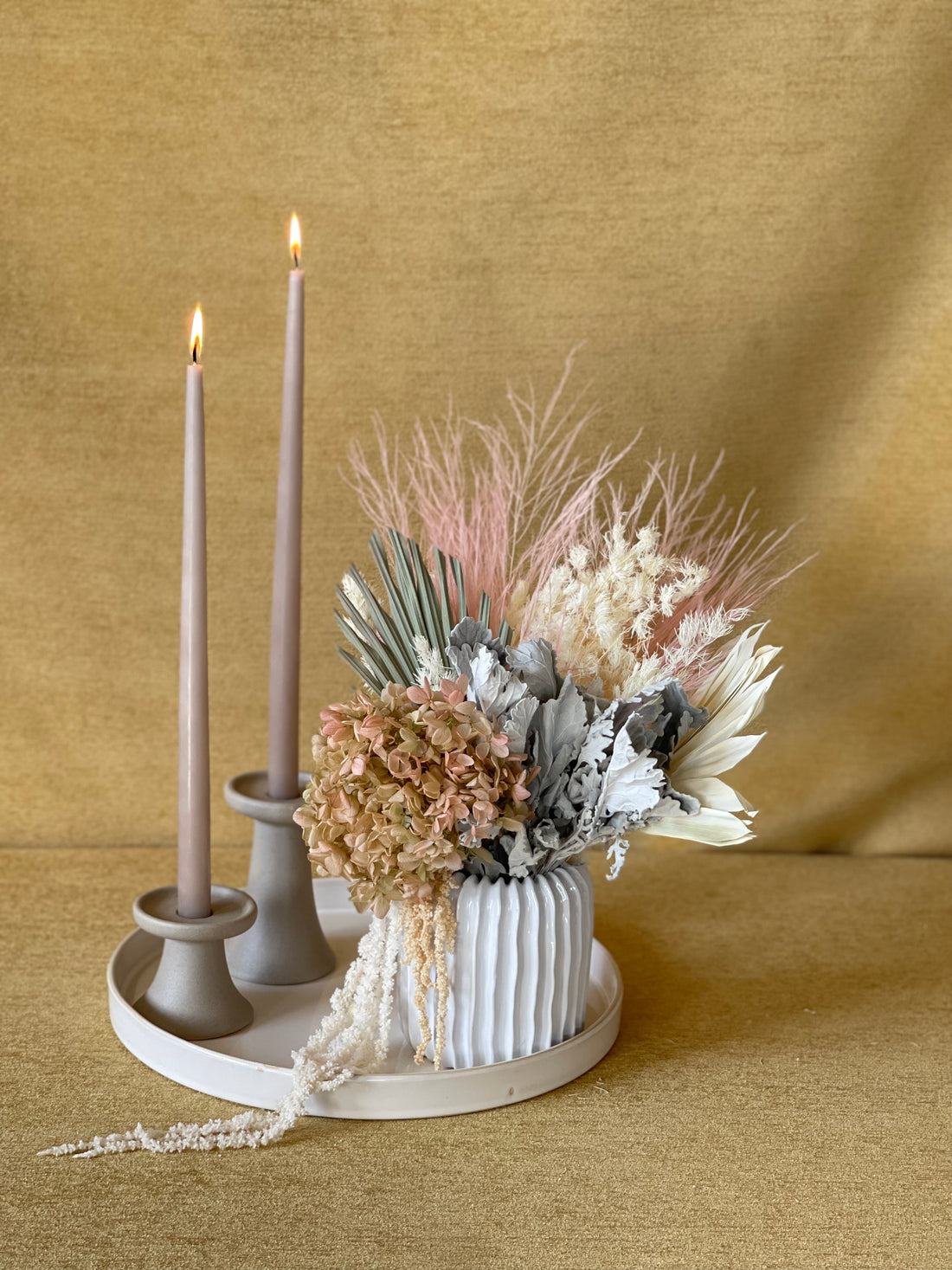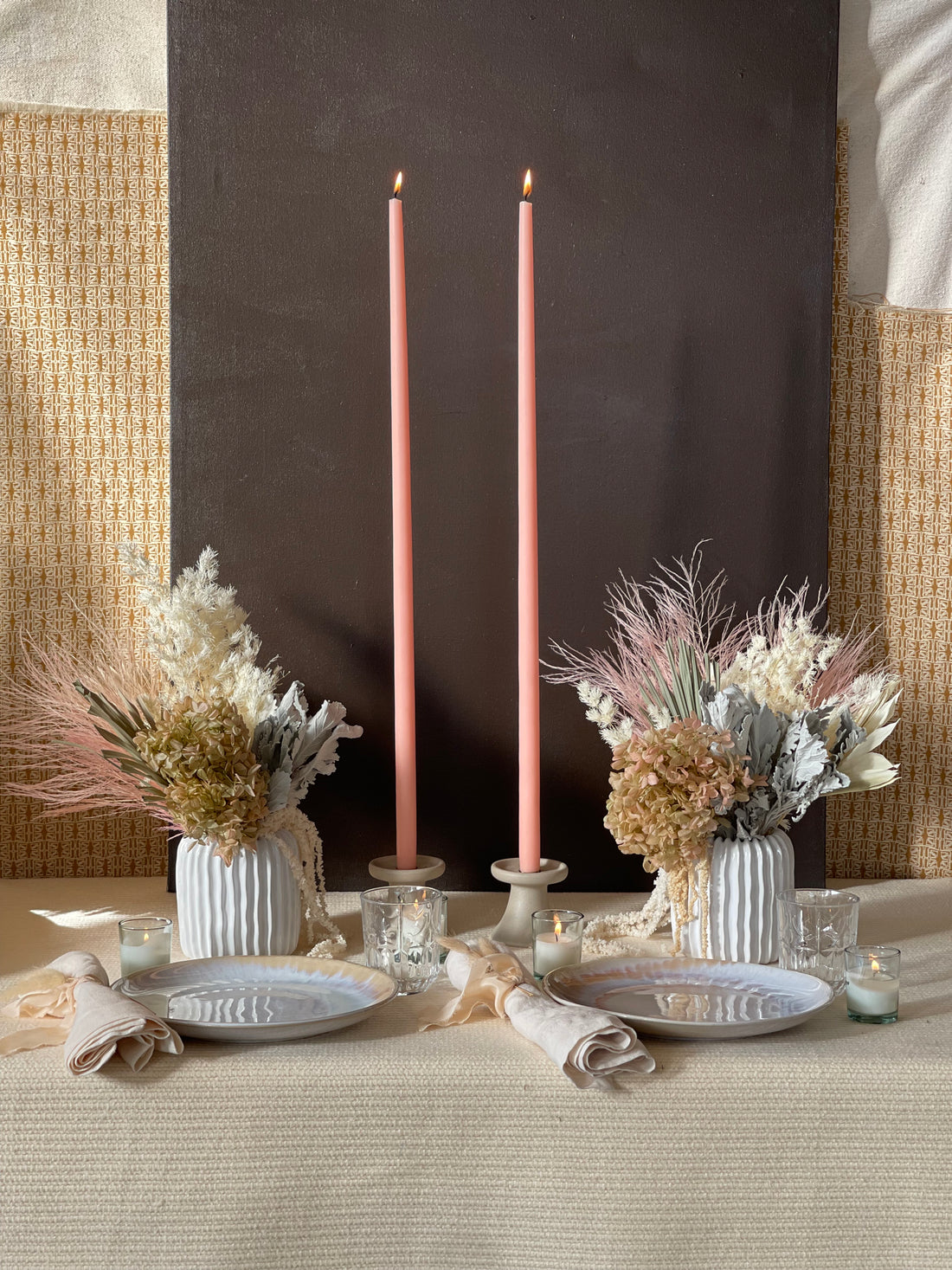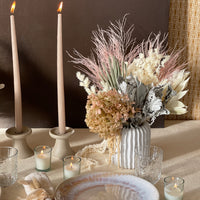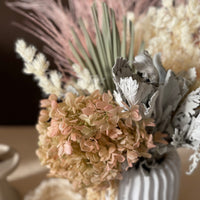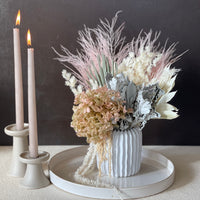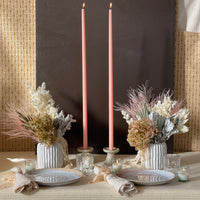 A petite floral confection featuring dried and preserved flowers in soft tones and textures gathered in an organic ceramic vessel. 
This flirty yet elegant beauty is perfect for a smaller dining table, a coffee table, for your bedside, or any area that needs a dreamy floral accent that will last up to a year!
Vase: White ceramic with a partially glazed finish and organically pleated ridges. Approximately 5" wide x 5" tall.  Arrangement is approximately  14" wide x 17" tall.
The florals you receive will be unique, but similar to the product shown.
Care:
Be gentle with the bouquet, dried flowers are delicate.  Do not place stems in or near water or around excessive humidity, the dried and preserved stems will deteriorate.  Some shedding may occur.  Do not place near open flame.